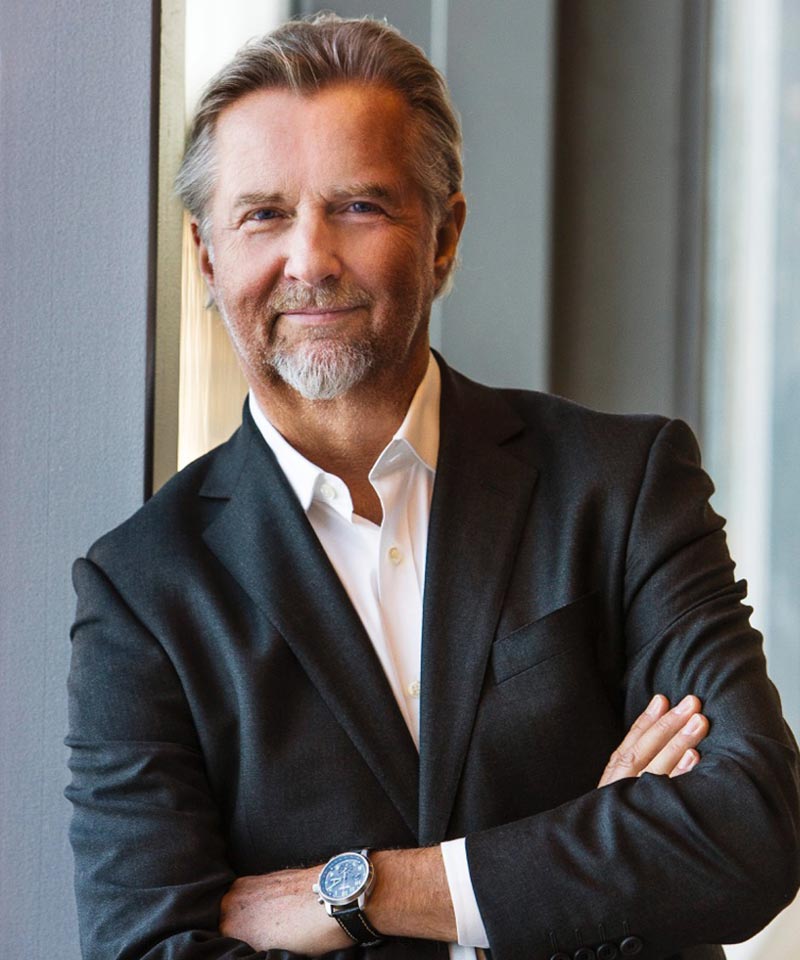 Tonight, I had the sad and solemn duty to announce publicly the passing of my friend Thomas Gad.
I'm still waiting for someone to come out and tell me that I have been severely pranked.
Thomas was the founder of what we now call Medinge Group. After working for 17 years at Grey Advertising as an international creative director, Thomas set up Brandflight, a leading branding consultancy HQed in Stockholm. He authored 4-D Branding, Managing Brand Me (with his wife, Annette Rosencreutz), and, most recently, Customer Experience Branding.
In 2000, Thomas seized on an idea: why not gather a bunch of leading brand practitioners at Annette's family's villa at Medinge, three hours west of Stockholm, for a bit of R&R, where they could all discuss ideas around the profession?
Nicholas Ind was one of the people at that first meeting. In a statement tonight, Nick wrote, 'I first met Thomas when I was working in Stockholm in 2000—he invited me to join him at Medinge in the Swedish countryside to talk about branding. So began a professional and personal relationship that was truly fulfilling. Thomas, and his wife Annette, hosted the annual meetings we had at his house every summer after that with unrivalled generosity. My strongest recollection of those days is not the debates we had or flying with Thomas in his sea plane (even though those are also memorable), but Thomas and Annette sitting at the dinner table in the evenings singing songs, telling jokes and bringing everyone together. Thomas was exceptional in the way he made everyone feel welcome and valued in the group—he will be deeply missed.'
I came on the scene in 2002, invited by Chris Macrae. The event had become international the year before. Thomas and Annette made me feel incredibly at home at Medinge, and we had an incredibly productive meeting. He had taught me to sing 'Helan går', for no Swedish gathering is complete without a drinking song.
At the same meeting, I met Ian Ryder, who wrote, 'As a founding member, and now Honorary Life Member, of Medinge Group I couldn't possibly let such a sad announcement pass without observation. Thomas was a really bright, intellectually and socially, human being who I first met at the inaugural pre-Medinge group meeting in Amsterdam sixteen years ago. Little did we know then that our band of open-minded, globally experienced brand experts would develop into a superb think-tank based out of Thomas's home in Medinge, Sweden.
'For many years he and his lovely wife, Annette, hosted with a big heart, the annual gathering at which he played fabulous host to those of us who made it there. A larger-than-life, clever and successful professional, Thomas will be sorely missed by all those lucky enough to have known him.'
By the end of the summer 2002 meeting we had some principles around branding, the idea for a book (which became Beyond Branding), and a desire to formalize ourselves into an organization. The meeting at Medinge would soon become the Medinge Group (the definite article was part of our original name), and we had come to represent brands with a conscience: the idea that brands could do good, and that business could be humane and humanistic. This came about in an environment of real change: Enron, which had been given awards for supposedly doing good, had been exposed as fraudulent; there was a generation of media-savvy young people who could see through the BS and were voting and buying based on causes they supported; and inequality was on the rise, something that the late Economist editor, Norman Macrae (Chris's Dad) even then called humankind's most pressing concern. If everything is a product of its time, then that was true of us; and the issues that we care about the most are still with us, and changes to the way we do business are needed more now than ever.
This is Thomas's legacy: Medinge Group is an incorporated company with far more members worldwide, holding two meetings per annum: the annual summer retreat in Sweden, and a public event every spring, with the next in Sevilla. The public events, and the Brands with a Conscience awards held in the 2000s, came about during Stanley Moss's time as CEO. Stanley wrote this morning, 'Thomas brought his vision and resources to the foundation of Medinge, and served as a critical voice in the international movement for humanistic brands.' We continue today to spread that vision.
We have now been robbed far too early of two of our talents: Colin Morley, in the 7-7 bombings in London in 2005; and, now, Thomas, taken by cancer at age 65. My thoughts go to Annette and to the entire family.